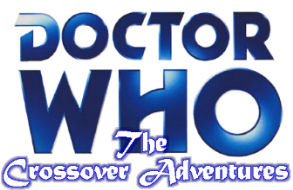 The group began in 1998.
The group dissolved in 2010 or 2011
Productions
Edit
The Doctor Who Crossover Adventures are a series of audio plays created by Australian fan Aron Toman. The Crossovers are stories that cross-over into other worlds; for example, Doctor Who meets Buffy the Vampire Slayer or Doctor Who meets the Muppets.  In the earliest Crossover Adventures, genuine audio clips from the non-Who shows were used alongside newly-recorded audio of the Doctor and his companions.  As time went on, the series became more ambitious and all dialogue was recorded by Toman and the actors he recruited online.
Ad blocker interference detected!
Wikia is a free-to-use site that makes money from advertising. We have a modified experience for viewers using ad blockers

Wikia is not accessible if you've made further modifications. Remove the custom ad blocker rule(s) and the page will load as expected.