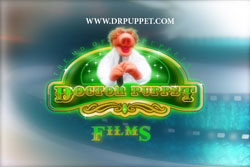 The group began in 2003.
Site Owner Jay Tyson who also runs The Doctor Puppet puppet making website [1].
Productions
Edit
Primarily producing puppet films and internet shorts, the group has recently started creating a series of short Doctor Who Puppet episodes. The first of which Genesis of the Moleks was a cross over into the world of 99 acre woods. [2] Since then the group produced the short Christmas episode The Christmas Planet and The Doctors Destiny. Over the course of 2009 the group planes to release 7 in total of their Doctor Who Shorts.
Ad blocker interference detected!
Wikia is a free-to-use site that makes money from advertising. We have a modified experience for viewers using ad blockers

Wikia is not accessible if you've made further modifications. Remove the custom ad blocker rule(s) and the page will load as expected.