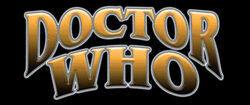 Dream Realm Enterprises (DRE) produces a number of freely-available series of audio dramas; including Robotz of the Company and The Misadventures of Sherlock Holmes. Its Doctor Who range began in 2004.
Doctor Who Productions
Edit
Season One
No.
Title
Writer
Episodes
01
The Mines of Mandor
Jonithan Patrick Russell and Jackson Rees
4 episodes
02
The Net
Jonithan Patrick Russell
1 episode
Season Three
No.
Title
Writer
Episodes
06
The Snare
Jonithan Patrick Russell
3 episodes
07
Parasite of the Daleks
Jonithan Patrick Russell
4 episodes
08
Purity
Jonithan Patrick Russell
unreleased
Ad blocker interference detected!
Wikia is a free-to-use site that makes money from advertising. We have a modified experience for viewers using ad blockers

Wikia is not accessible if you've made further modifications. Remove the custom ad blocker rule(s) and the page will load as expected.