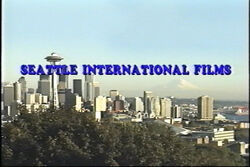 The group began in the 1980s.
Productions
Edit
Seattle International Films is a group who produced Doctor Who fan films during the 1980s starring Barbara Benedetti as the Doctor with Randy Rogel as Carl (Randy later came to fame writing for Animaniacs and Batman: The Animated Series)
Ad blocker interference detected!
Wikia is a free-to-use site that makes money from advertising. We have a modified experience for viewers using ad blockers

Wikia is not accessible if you've made further modifications. Remove the custom ad blocker rule(s) and the page will load as expected.